Tash-Kalar: Nethervoid Expansion Deck

Buy game, get promo
Get a free promo with purchase of selected games.

Hard to find games
We offer games that may be difficult to find elsewhere.

Local manufacturing
We manufacture our games and most of the components in the Czech Republic.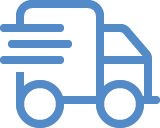 Shipping from CZ
We are currently shipping from
the Czech Republic.
Related products
Product detailed description
Nethervoid is a new player deck for Tash-Kalar. In addition to the usual cards and pieces, Nethervoid also includes a token for marking the Gateway, a trans-dimensional portal through which Nethervoid practitioners draw their energy.
The position of the Gateway becomes critical to your tactics. You will realize the full power of the deck once you have mastered this extra dimension.