Tash-Kalar: Everfrost Expansion Deck

Buy game, get promo
Get a free promo with purchase of selected games.

Hard to find games
We offer games that may be difficult to find elsewhere.

Local manufacturing
We manufacture our games and most of the components in the Czech Republic.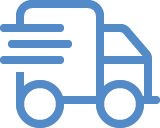 Shipping from CZ
We are currently shipping from
the Czech Republic.
Related products
Product detailed description
From the frozen lands of never-ending winter, from the snowy plains and glacier-capped mountains of the North, from splendid palaces of crystalline ice comes Tash-Kalar's newest school: Everfrost!
This expansion brings new tactics to the arena of Tash-Kalar. Some beings have frozen effects that can be saved and used long after the being was summoned. To get the most from this deck, you'll need a cool head and a keen sense of timing.