Tash-Kalar: Etherweave Expansion Deck

Buy game, get promo
Get a free promo with purchase of selected games.

Hard to find games
We offer games that may be difficult to find elsewhere.

Local manufacturing
We manufacture our games and most of the components in the Czech Republic.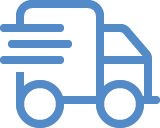 Shipping from CZ
We are currently shipping from
the Czech Republic.
Related products
Product detailed description
Location and causality are mutable things when you pursue the tactics of Etherweave!
In the third expansion to Tash-Kalar, you will discover effects that can be used even before you summon the being. But beware! Altering causality has its consequences. Once you have used the being's effect, it strongly desires to be summoned. To be a master etherweaver, it is not enough to see the future: You must shape it.