Tash-Kalar: Arena of Legends
+ free promo

Buy game, get promo
Get a free promo with purchase of selected games.

Hard to find games
We offer games that may be difficult to find elsewhere.

Local manufacturing
We manufacture our games and most of the components in the Czech Republic.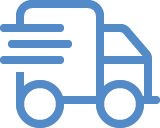 Shipping from CZ
We are currently shipping from
the Czech Republic.
Related products
Product detailed description
Two to four summoners encounter each other in the Tash-Kalar arena, either in teams or each on his own, and prove their skill and strategy in a short but intense battle. By clever deployment of their minions, they create magic patterns for summoning powerful beings, and then use those to destroy their opponent's forces or to prepare patterns for the ultimate legendary beings.
The game includes three different factions, each with a unique deck of beings to summon and one deck of legendary creatures. Players take turns placing their common pieces on the board, and if they succeed in creating patterns depicted on one of the cards in hand, they may play it.