Starship Captains
+ free promo

Buy game, get promo
Get a free promo with purchase of selected games.

Hard to find games
We offer games that may be difficult to find elsewhere.

Local manufacturing
We manufacture our games and most of the components in the Czech Republic.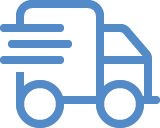 Shipping from CZ
We are currently shipping from
the Czech Republic.
Related products
Product detailed description
Welcome aboard and congrats on the promotion! Your "new" starship is ready to embark on its first big voyage. Just scrape off some of the rust and she'll do fine. And that crew? Might look a little green around the edges, but they're your crew now. Make us proud.
The stars are calling, and adventure awaits!
Settle into the captain's chair of your very first star cruiser and get ready to embark on an exciting voyage through the depths of space in this euro-style action selection and engine building game for 1-4 players.
The vibrant galaxy holds many peculiar mysteries to explore and uncover! Skillfully manage your team of cadets, ensigns, androids, and officers to make the most of their unique abilities—all while balancing essential ship roles, completing unique missions, and upgrading your ship with powerful engine-building alien technology.
Do you have what it takes to deftly command your crew and become the best captain in the cosmos? We'll see.