Space Alert: The New Frontier

Buy game, get promo
Get a free promo with purchase of selected games.

Hard to find games
We offer games that may be difficult to find elsewhere.

Local manufacturing
We manufacture our games and most of the components in the Czech Republic.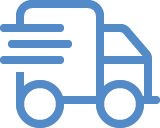 Shipping from CZ
We are currently shipping from
the Czech Republic.
Related products
Product detailed description
The expansion to Space Alert, the extraordinary cooperative board game, brings even greater challenges for experienced teams. These can be used individually or in combination to provide variety, danger, and new modes of play.
Players can now face megashields, plasma weapons, colossally huge ships, and new intruders with all kinds of cunning tricks.
To improve their effectiveness against these dangerous new threats, players now have double action cards which allow two actions per turn and specializations which give each player a unique special ability. The experience system allows players to record their greatest feats, while rewarding them with new skills.