Buy game, get promo
Get a free promo with purchase of selected games.

Hard to find games
We offer games that may be difficult to find elsewhere.

Local manufacturing
We manufacture our games and most of the components in the Czech Republic.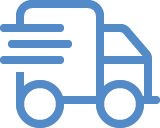 Shipping from CZ
We are currently shipping from
the Czech Republic.
Product detailed description
In this Euro-style game, players explore space, claim pulsars, and discover technologies that will help them build energy-distribution infrastructure on a cosmic scale. Dice are used to purchase actions, and players choose their dice from a communal pool. There are many paths to victory, so you can blaze your own trail to a bright future.