Buy game, get promo
Get a free promo with purchase of selected games.

Hard to find games
We offer games that may be difficult to find elsewhere.

Local manufacturing
We manufacture our games and most of the components in the Czech Republic.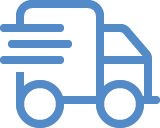 Shipping from CZ
We are currently shipping from
the Czech Republic.
Related products
Product detailed description
The game is played alongside one of many 10-minute soundtracks (on included CDs, downloadable mp3 files, or by scenario cards). During these 10 minutes, the crew must defend the ship from hostile attacks while it scans the enemy sector. If they succeed, the ship brings back valuable data. If they fail... it is time to train a new crew.
Players do not compete against each other. Instead, they work together against the challenges presented by the game. The difficulty of the game can be chosen by the players themselves. Completing the most difficult missions requires close teamwork.