Buy game, get promo
Get a free promo with purchase of selected games.

Hard to find games
We offer games that may be difficult to find elsewhere.

Local manufacturing
We manufacture our games and most of the components in the Czech Republic.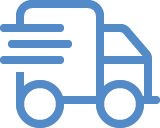 Shipping from CZ
We are currently shipping from
the Czech Republic.
Related products
Product detailed description
Last Will is a race to bankruptcy. In each round, you choose a plan for the day, which determines how many options you will have available and how much time you will have for them. If you don't give yourself enough options, you might find yourself with nothing left to do after attending the theatre. If you don't set aside enough time, you might have to forgo dinner prepared by London's most famous chef or a carriage ride with a charming guest.
And don't neglect your property investments. Or rather, do neglect them: Once your properties depreciate, you can sell them for a pittance, bringing you that much closer to bankruptcy. The upper class lifestyle provides you many opportunities to spend your uncle's money. Just be sure to spend it fast.