Last Will: Getting Sacked!

Buy game, get promo
Get a free promo with purchase of selected games.

Hard to find games
We offer games that may be difficult to find elsewhere.

Local manufacturing
We manufacture our games and most of the components in the Czech Republic.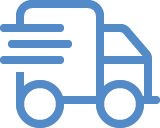 Shipping from CZ
We are currently shipping from
the Czech Republic.
Related products
Product detailed description
You will also have a chance to find yourself a good, demanding wife. A wedding is such a romantic way to spend piles of money in a hurry, right? The expansion contains a set of nuptial cards. So get down on one knee and pop the question! Each game can also have a different planning board to bring additional variety to the game.