Buy game, get promo
Get a free promo with purchase of selected games.

Hard to find games
We offer games that may be difficult to find elsewhere.

Local manufacturing
We manufacture our games and most of the components in the Czech Republic.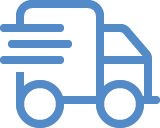 Shipping from CZ
We are currently shipping from
the Czech Republic.
Related products
Product detailed description
You compete in three distinct endeavors: trying to lose an election, trying to get rid of all your possessions, or trying to offend the most influential people in high society. Each competition has its own module. You can play any two in combination or play all three simultaneously. Each module interacts with the other two. To win you will need to balance your strategy and compete well in all areas.
The Prodigals Club is thematically related to Vladimir Suchy's Last Will. You do not need Last Will to play. Prodigals stands alone. However, the rulebook also explains how to play the two games together, combining the challenges of both games.