Tzolk'in: Tribes & Prophecies
+ free promo

Buy game, get promo
Get a free promo with purchase of selected games.

Hard to find games
We offer games that may be difficult to find elsewhere.

Local manufacturing
We manufacture our games and most of the components in the Czech Republic.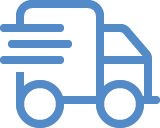 Shipping from CZ
We are currently shipping from
the Czech Republic.
Related products
Product detailed description
Wise leadership will be needed, for prophets have foreseen three calamities that will befall the Maya. Those who neglect the prophecies shall perish, but those who heed the warnings and plan ahead shall lead their tribes to greater glory.
This expansion also includes new buildings and components that can expand Tzolk'in to a 5-player game.