Tzolk'in: The Mayan Calendar - Tribes & Prophecies: Ek Chuah mini-expansion

Buy game, get promo
Get a free promo with purchase of selected games.

Hard to find games
We offer games that may be difficult to find elsewhere.

Local manufacturing
We manufacture our games and most of the components in the Czech Republic.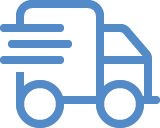 Shipping from CZ
We are currently shipping from
the Czech Republic.
Related products
Product detailed description
Later it was a promotional tribe tile given away as part of the 2020 Secret Cabal Kickstarter Promo Pack.
Ek Chuah allows the player to borrow resources from the bank.