Lost Ruins of Arnak: The Missing Expedition

Buy game, get promo
Get a free promo with purchase of selected games.

Hard to find games
We offer games that may be difficult to find elsewhere.

Local manufacturing
We manufacture our games and most of the components in the Czech Republic.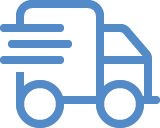 Shipping from CZ
We are currently shipping from
the Czech Republic.
Related products
Product detailed description
The professor is missing!
Your dear friend, Professor Kutil, has gone missing while exploring the lost ruins of Arnak. Now, you and your expedition must follow his trail to learn his fate.
The Missing Expedition is a new expansion for Lost Ruins of Arnak. Test the strategies offered by two new leaders. Explore new paths to knowledge on two new research tracks. Build your expedition team with new artifacts, items, and assistants.
This expansion can simply be added to your Lost Ruins of Arnak base game or it can be discovered as part of a solo or two-player cooperative campaign.
Requires Lost Ruins of Arnak base game. Fully compatible with Expedition Leaders expansion.