Lost Ruins of Arnak - Alicorn promo card

Buy game, get promo
Get a free promo with purchase of selected games.

Hard to find games
We offer games that may be difficult to find elsewhere.

Local manufacturing
We manufacture our games and most of the components in the Czech Republic.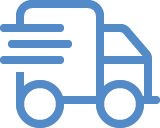 Shipping from CZ
We are currently shipping from
the Czech Republic.
Related products
Product detailed description
Later available as part of the Game Boy Geek Season 10 Kickstarter and Man vs Meeple's Season 4 Kickstarter.
The card was created by CGE as a tribute to celebrate the 25th anniversary of Kulkmann's G@mebox (www.boardgame.de). The Alicorn is a reference to the G@mebox' unicorn logo.
Text on the card: [Pay 1 coin to defeat a guardian] Then turn the guardian face down without using its boon.