Dungeon Petz: Dark Alleys
+ free promo

Buy game, get promo
Get a free promo with purchase of selected games.

Hard to find games
We offer games that may be difficult to find elsewhere.

Local manufacturing
We manufacture our games and most of the components in the Czech Republic.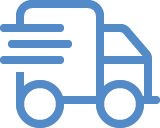 Shipping from CZ
We are currently shipping from
the Czech Republic.
Related products
Product detailed description
The Dark Alleys are full of things your pet store needs. So would you like to hire an illegal worker or buy a pet on the black market, where you can find anything for a right price? Maybe book a facility that produces food for active dogs, cats and dragons? And what about a fancy ribbon or a cool spiked collar for your pet?
You will also find new pets, cages, customers, exhibitions, add-ons, and artifacts. Taking care of your pets will never be the same.