Buy game, get promo
Get a free promo with purchase of selected games.

Hard to find games
We offer games that may be difficult to find elsewhere.

Local manufacturing
We manufacture our games and most of the components in the Czech Republic.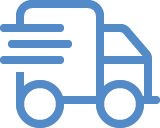 Shipping from CZ
We are currently shipping from
the Czech Republic.
Related products
Product detailed description
It is not easy, as the competition for resources is stiff and sometimes you have to get a bit evil to get what you want - and the more evil you get, the stronger the adventurers your dungeon attracts.
Twice a game, these adventurers set off to conquer your dungeon. Command your monsters and use your traps to stop them, before they do too much damage.
In the end, you score based on your achievements: constructing and defending your dungeon, and perhaps winning some prestigious titles.