Through the Ages: A New Story of Civilization

Buy game, get promo
Get a free promo with purchase of selected games.

Hard to find games
We offer games that may be difficult to find elsewhere.

Local manufacturing
We manufacture our games and most of the components in the Czech Republic.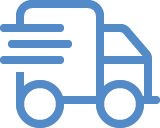 Shipping from CZ
We are currently shipping from
the Czech Republic.
Related products
Product detailed description
Expand your farms and mines to gain the resources to build your cities. This lays the groundwork for technological advancements, better governments, and great wonders. Choose wise leaders whose legacy will lead your people to greatness. Strengthen your army to protect your borders and to expand your territory. And shape history with your political skill.
The classic civilization-building game is now even better. In addition to outstanding new art, this version includes subtle improvements to the existing mechanics - a fairer, less random military system, streamlined corruption mechanics, and rebalanced cards.