Adrenaline - Laser Magnum promo card

Buy game, get promo
Get a free promo with purchase of selected games.

Hard to find games
We offer games that may be difficult to find elsewhere.

Local manufacturing
We manufacture our games and most of the components in the Czech Republic.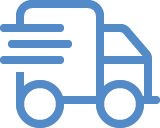 Shipping from CZ
We are currently shipping from
the Czech Republic.
Related products
Product detailed description
When used in basic mode, the player chooses 1 target within sight. That target receives a mark.
In alternate fire mode, the player can choose 1 or 2 targets within sight. One target receives 2 damage, the other target receives 1 damage.
Reloading the Laser Magnum costs no ammo. When you play the Laser Magnum, it becomes unloaded, just like any other weapon, even though reloading it during the reload step costs nothing.