Codenames: Pictures
+ free promo

Buy game, get promo
Get a free promo with purchase of selected games.

Hard to find games
We offer games that may be difficult to find elsewhere.

Local manufacturing
We manufacture our games and most of the components in the Czech Republic.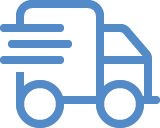 Shipping from CZ
We are currently shipping from
the Czech Republic.
Related products
Product detailed description
Can be played with or instead of the original Codenames. The rules of the game are the same: Two rival spymasters give one-word clues that can point to multiple pictures on the table. Their teammates try to guess pictures of their color while avoiding those that belong to the opposing team.